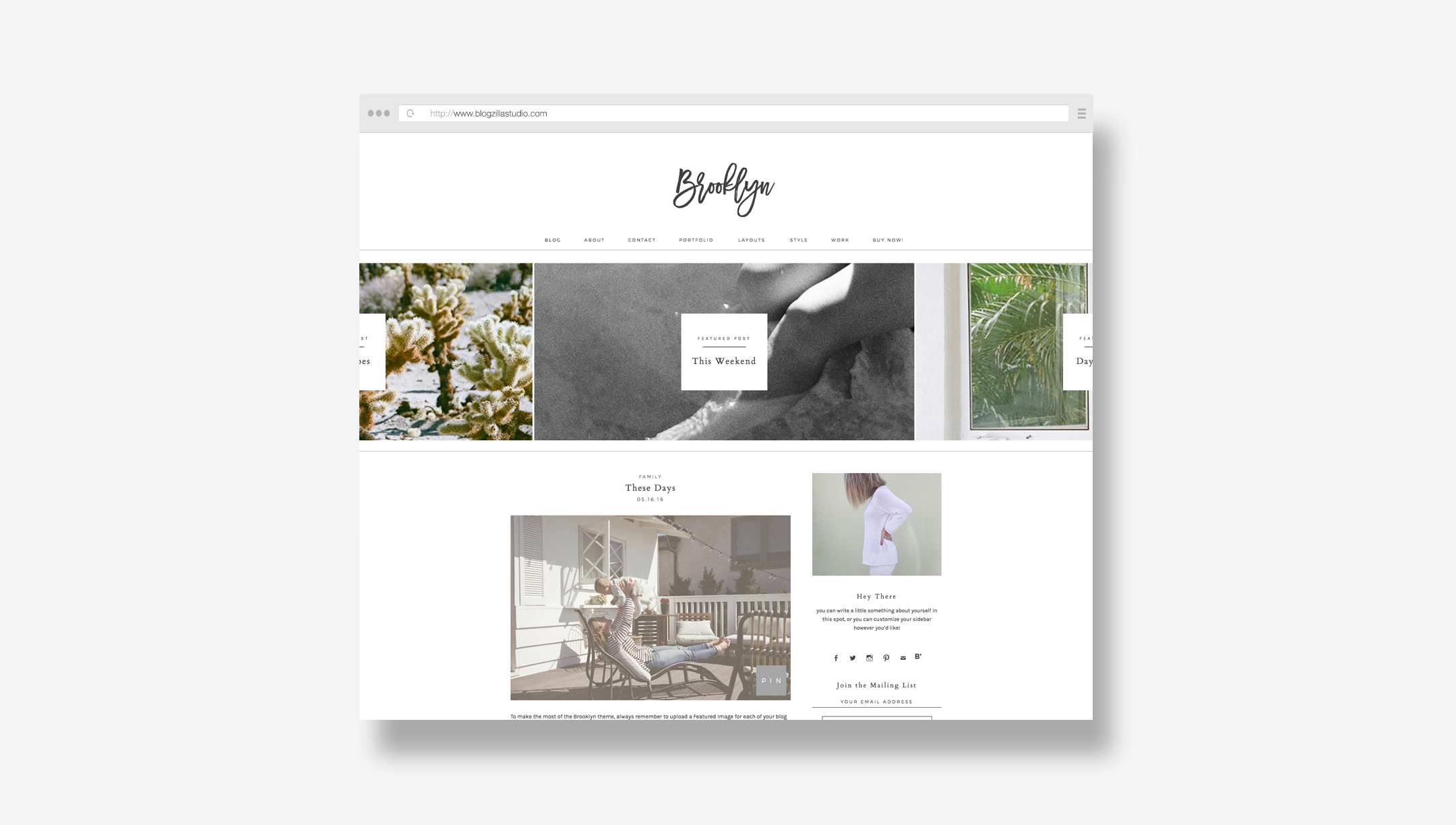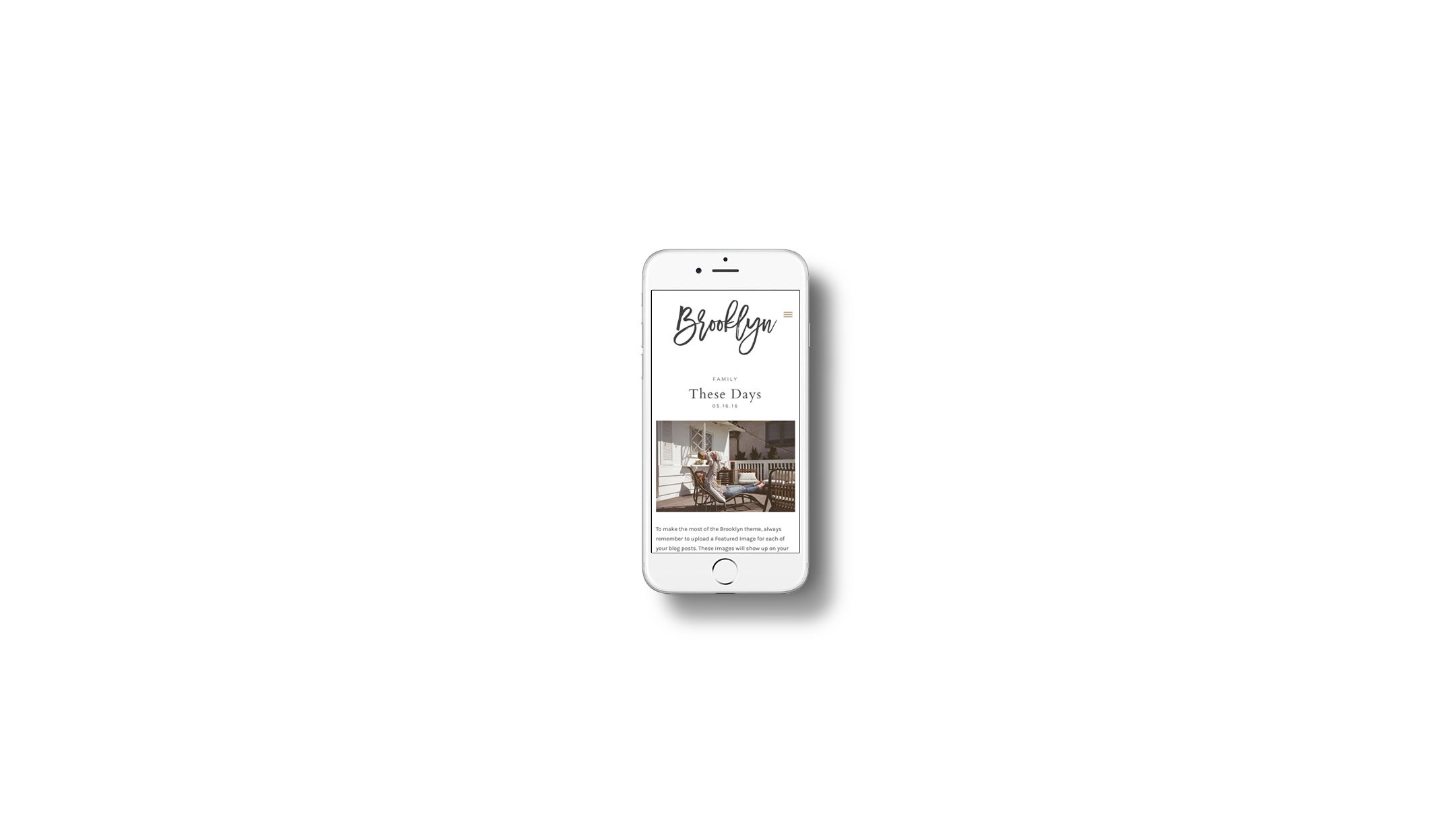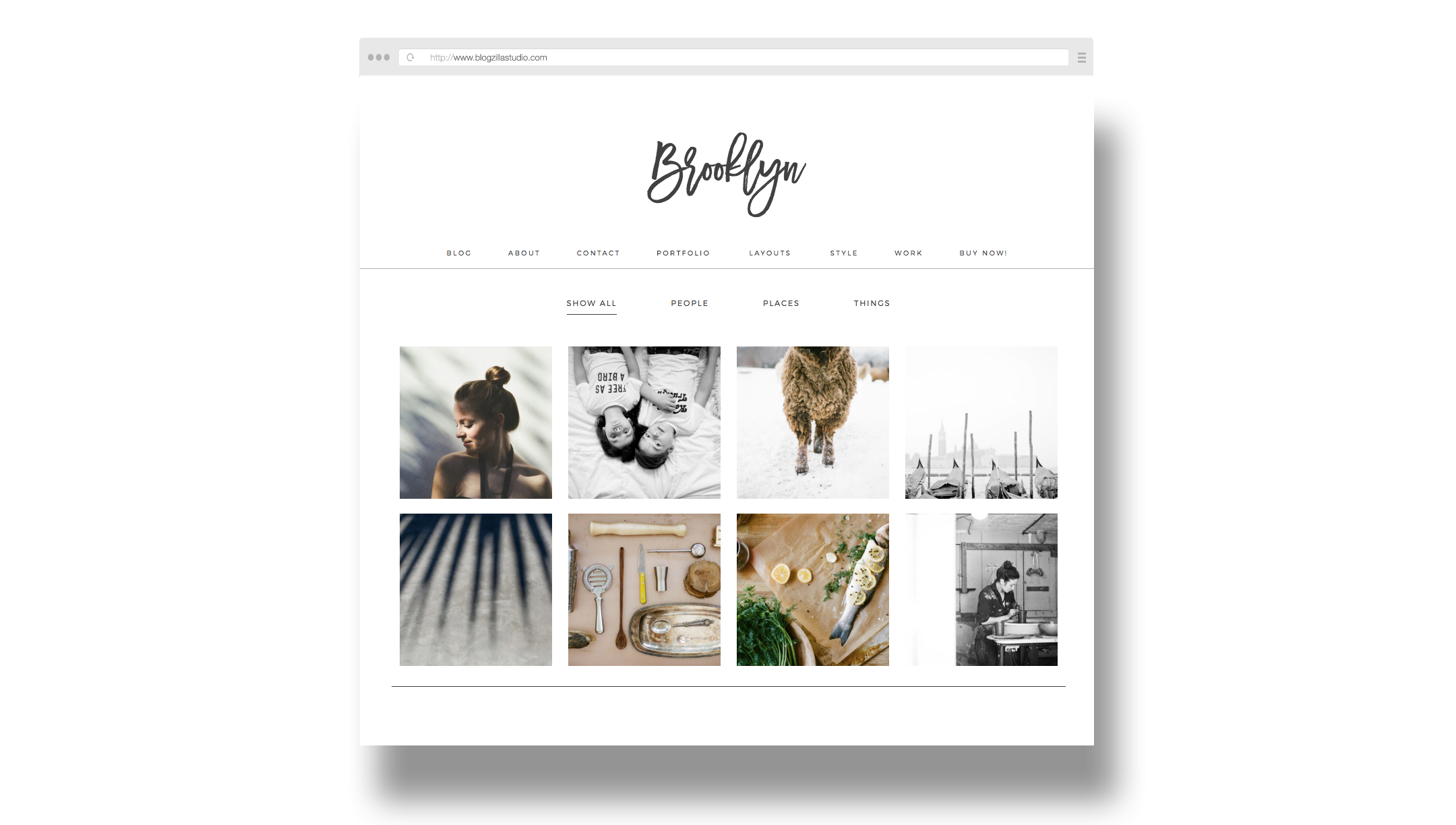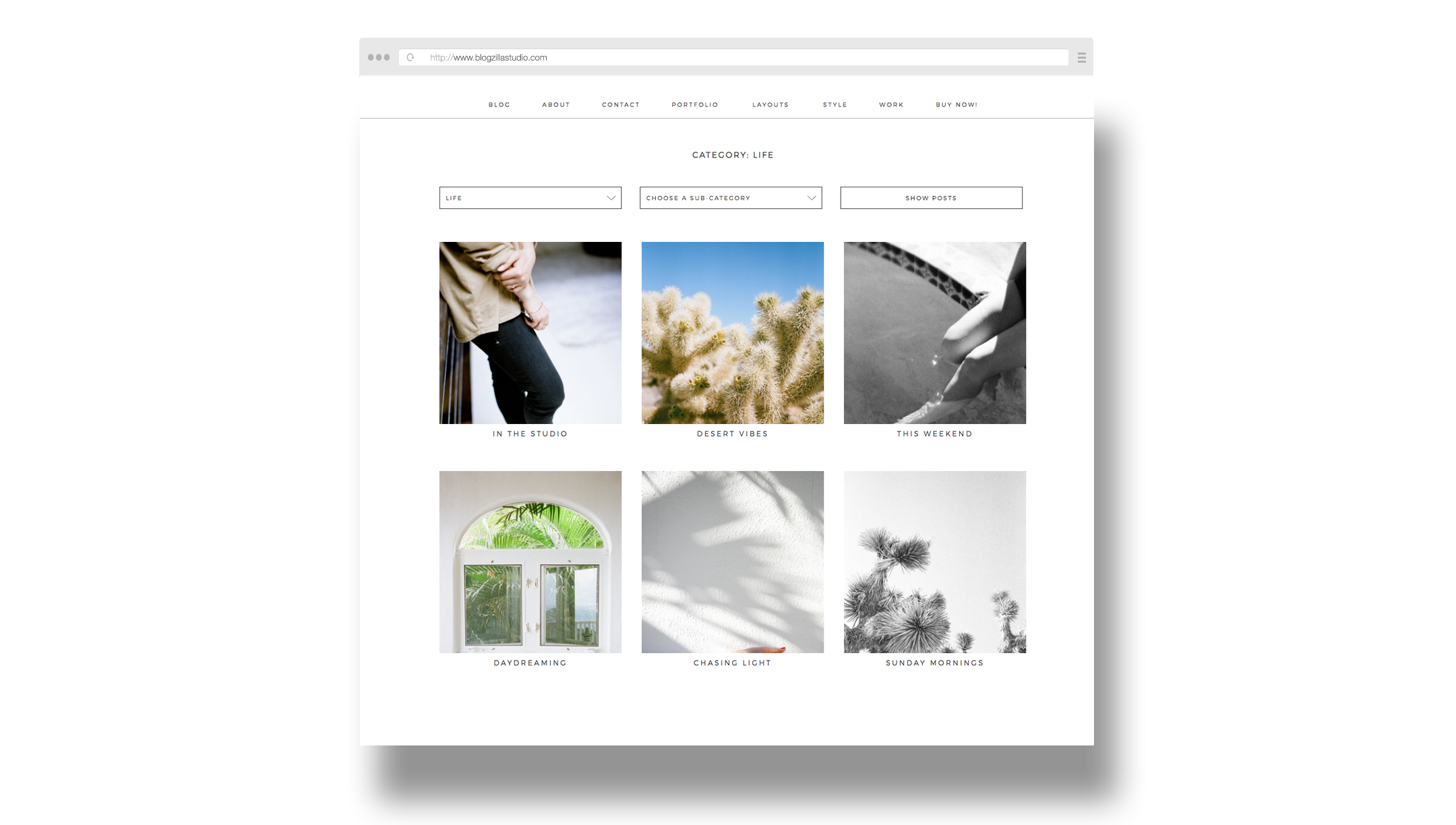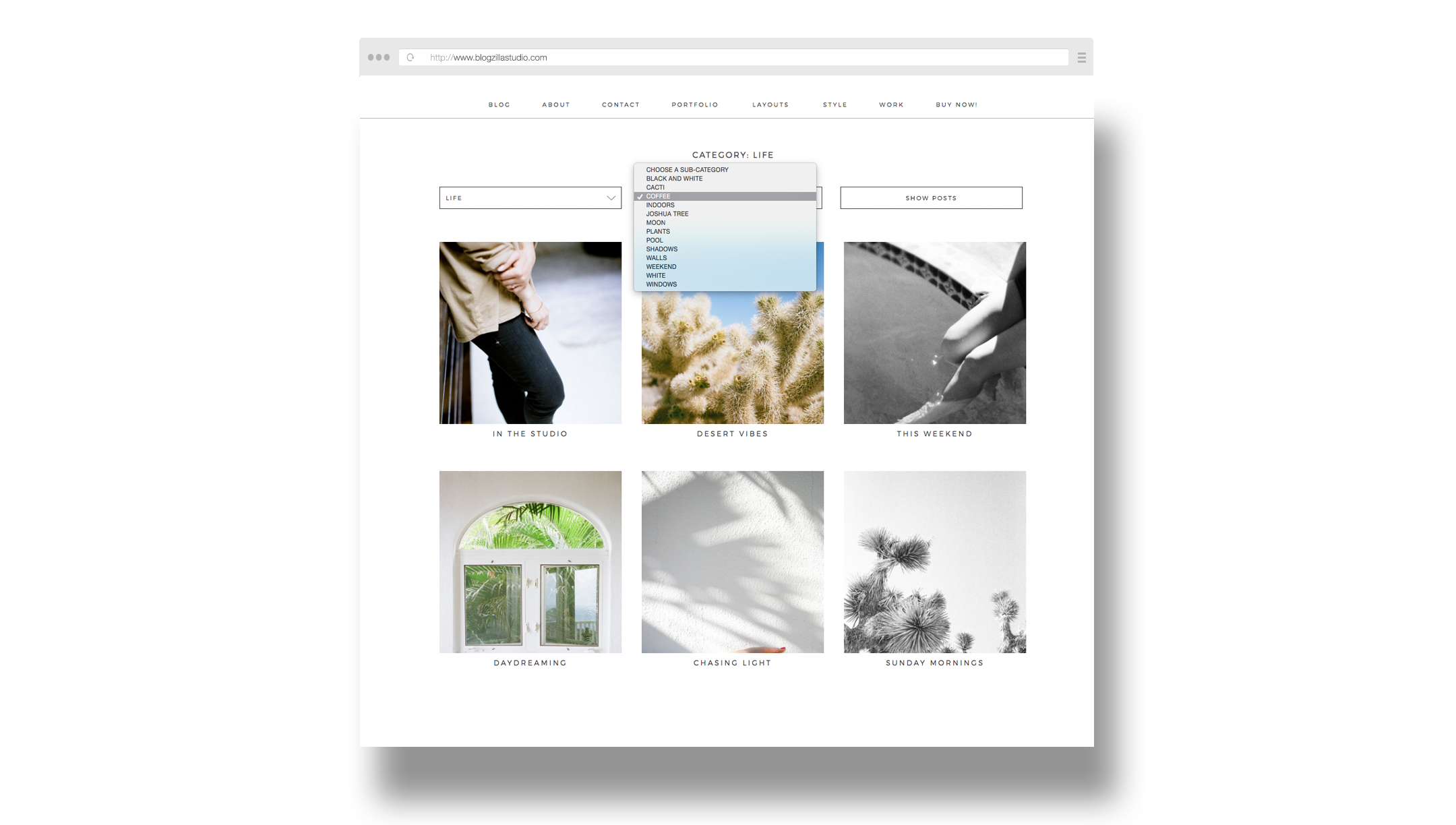 brooklyn
BLOG + PORTFOLIO
$108 usd
brooklyn is a super versatile theme with a portfolio and blog, perfect for showcasing whatever your passion or business is.
it has multiple variation options including a full width page option, an optional slider to feature your favorite posts, category gallery pages, an optional landing page, two column text layouts, and a custom contact page. the logo in the demo can also be customized to your website title!
note: we no longer offer provide updates or active support for our themes. you can contact natalie@holepunchdesign.com for website help.
FEATURES
gallery category pages.
a streamlined portfolio to showcase your work.
adjustable colors.
a full width page option.
an optional landing page.
a fixed header menu with dropdown.
an optional integrated footer for your instagram feed.
responsive layout designed to fit desktop, tablets and phones.
custom pin it button, scroll to top button and read more button.
HOW TO PURCHASE
once you purchase the theme of your choice and your payment has cleared, you will receive an instant download with your theme and a link to installation instructions.
REQUIREMENTS
this theme is only compatible with wordpress.org. it will not work for wordpress.com, tumblr, or blogger. if you need more info on how to setup wordpress.org, click here.
** PLEASE NOTE INSTALLATION IS NOT OFFERED WITH BROOKLYN
frequently asked questions
WHAT HAPPENS WHEN I BUY IT?
once your payment has cleared, you will receive a download folder in your email. it contains everything you'll need to get started.
CAN I UPLOAD MY OWN HEADER?
yes! you can easily swap in your own header image or logo.
HOW CAN I CHANGE MY SOCIAL ICONS?
if you'd like different social icons that what comes with the theme, you can add on custom social icons to your order when you purchase the theme!
WHAT IF I GET STUCK INSTALLING IT?
unfortunately, our installation add-on is not available for brooklyn. however, we have very detailed instructions here (the password is in pleaseread.txt in your zip file) that will walk you through everything in detail!
CAN I USE WIDGETS?
yep! our themes function like any other wordpress.org themes, you can use any widget of your choice – but please note, we do not offer free support for trouble caused by widgets.
WHAT'S YOUR REFUND POLICY?
due to the nature of our products (digital goods), we do not provide refunds, please make sure you're 100% happy with your product prior to purchase.